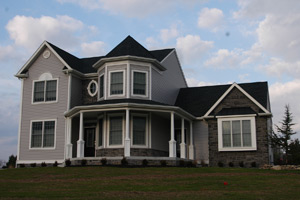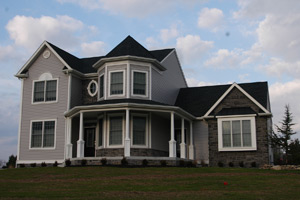 "We wanted to take this opportunity to acknowledge the quality of both your work and your business. It is rare that one finds a business that is fair, honest, and conscientious. Not only are each of you true professionals in your field, but you are a group of genuinely good people. It was refreshing to work with such a fine and diligent company.
The lovely details of our home are evidence that your meticulous nature and integrity flow through to each aspect of the projects that you do. We recommend DeSimone fervently, on every occasion, and without reservation. Many thanks to you and your entire team, for making our home building experience such a pleasant one."
– David & Michele Grabarski
---
"Mark and I want to thank you for completing such a beautiful kitchen and working with us during the task. Tim was a great person to work with; his attention to detail made the finished product above and beyond our expectations. Again thank you."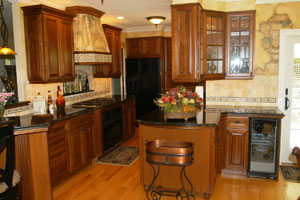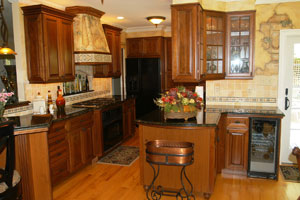 – Laura Gertel
---
"There was so much involved in getting the house designed and built, but I can honestly say, Dennis and Al, that you are what made it a pleasurable experience. Friends ask us about our experiences and we rave about "our builder."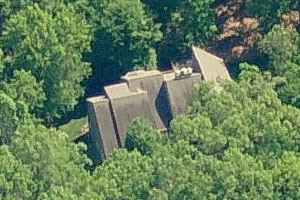 – Terry & Lynne Hanushek
---
"Just a note to thank you and your wonderful staff for making our dreams come true. We love our new home! Thanks again for making the entire process so easy and trouble-free."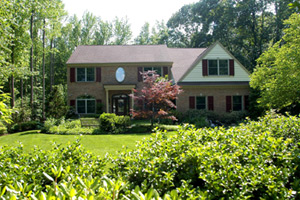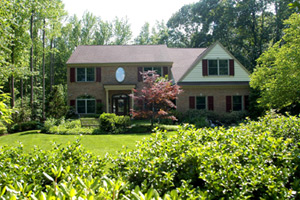 ---
– Tammy & Steve Magenta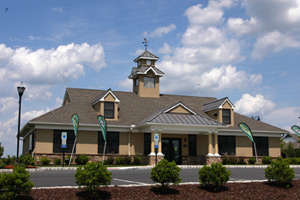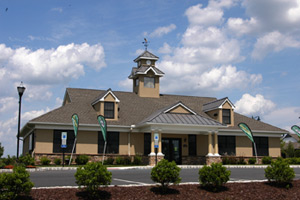 "I want to personally thank you and congratulate you for the excellent job you did in the completion of our Egg Harbor Branch. The final result exceeds your normal standards of perfection and is already receiving tremendous comment from the community. As we continue to grow and new expansion opportunities are identified, I look forward to working with you again in the near future. Again thanks for an outstanding project!"
– President, Warner A. Knobe
---
"Thank you so much for all of your hard work on our new office. We really enjoyed working with you and our staff. The office turned out just beautiful. We felt that you really looked out for us. We will miss our meetings with you guys, but are thrilled the process is complete." Thanks again for everything."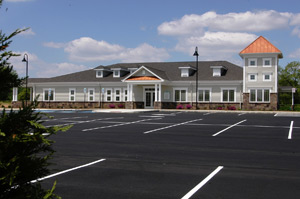 – Dr. Ludwig & Dr. Stephane Schlitt
---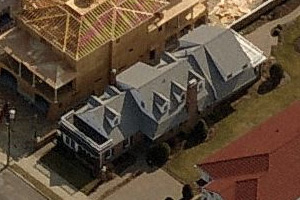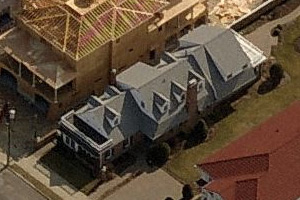 "There are not enough words to describe the wonderful job you and your Company did on the remodeling of our home in Ocean City. Without a doubt, it was far beyond my greatest expectations. You know, in every field of endeavor they always use the words "it's the Cadillac of whatever the case may be," so, you are the "Cadillac" of your field. Also, Cadillac is always known as the standard of the world and you fit into that standard in your field. Believe me Dennis, you're the best, and you can use my name for recommendation to anyone and I will tell them the same. Thanks (Dennis), you're the finest." God Bless You."
– Mr. & Mrs. Arthur Vallee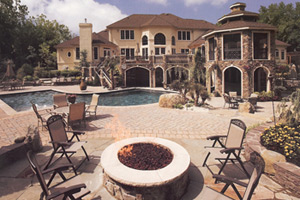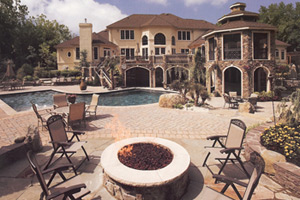 "I can't thank you enough for the dedication, patience and hard work you displayed building my home. Your ongoing advice and attention to detail was a learning experience from start to finish. You went above and beyond, providing ideas and referrals that added to the originality of my home. I am very appreciative of the opportunity you gave me to be a part of a DeSimone accomplishment. I am most grateful for gaining a trusted, lifelong friend."
– Steve Joseph
---
"Thank you for the beautiful job that you did on our screen porch deck. Everyone, you, Phil, your office staff, carpenters, and sub-contractors, was courteous, professional, and a genuine pleasure to work with on this project. Ed and his crew did an incredible job on the carpentry. Never once did they "cut a corner" or just "make do". Instead the treated our project as if it were their own home and they created a better result then Jennifer and I had initially visualized. Again, I am sorry the start of the project began with difficulties as a result of our initial indecision but your professionalism showed through. I am indebted to you for the way you handled that situation.
If I have additional projects at my home or office, your company will be the only one I would consider. I will, and have, recommended you to any of my friends or colleagues."
– Joe & Jennifer Paskill
---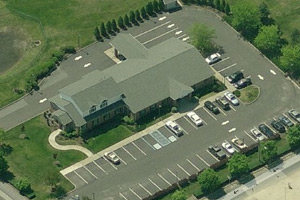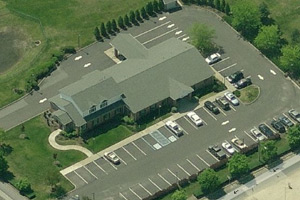 "On behalf of myself, The Board of Directors, and the Staff of Fort Billings Federal Credit Union, I would like to thank you for the beautiful building that we now occupy. I am very appreciative of the total responsiveness of your staff along with all the subcontractors. All workmanship has been top quality. It was an absolute pleasure working with you and your staff. I have found that all the subcontractors involved in the building process have been exceptional. Thank you sincerely for a job well done."
– Susan G Bicking, CEO
---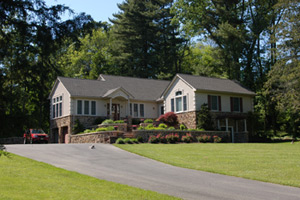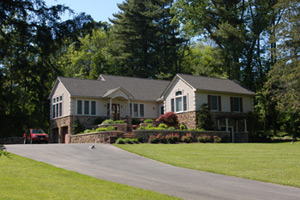 "Thank you so much for our beautiful home! Everyone who has seen it compliments on the great workmanship. This, of course, reflects on the fact that you demand the best quality product from those who work for you. I know that you treat each client's house as though you were building it for your own family.
All your employees are nice people to work with, but I want to give special kudos to Bobbie. She was on top of every problem or situation, and was always helpful when I called (and sometimes it seemed like I called every day). Robin and Doug are having DeSimone build their house because they could see that any problems I had were taken care of quickly and efficiently. I wish you good luck and success on many future projects!"
– Sally Love
---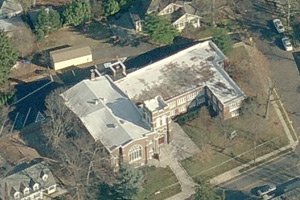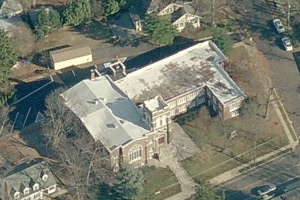 "I hope you know that all of us at Pitman Presbyterian Church are among the biggest fans ever of DeSimone. It was pure joy to work with you and we love our elevator! May God continue to bless you and all of your fine work. You are always in my prayers. With love and thanksgiving,"
– Pastor Pat
---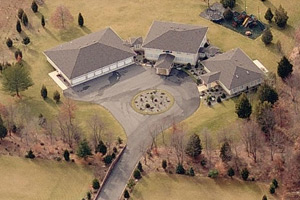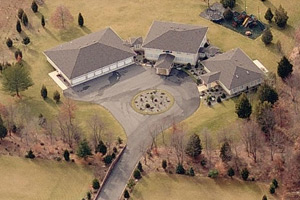 "I can say that working with your crew has been a pleasant experience. As a business owner myself, I know it is imperative to surround yourself with good people. You have a very good system to work with. From Dennis leading the administrative part, Albert leading the construction part, and Bobbie handling what seems to be everything and the rest of the DeSimone crew, it is a top notch organization."
– Doug & Rosa Kritikson