DeSimone Applies Construction Industry Technology to Master Every Detail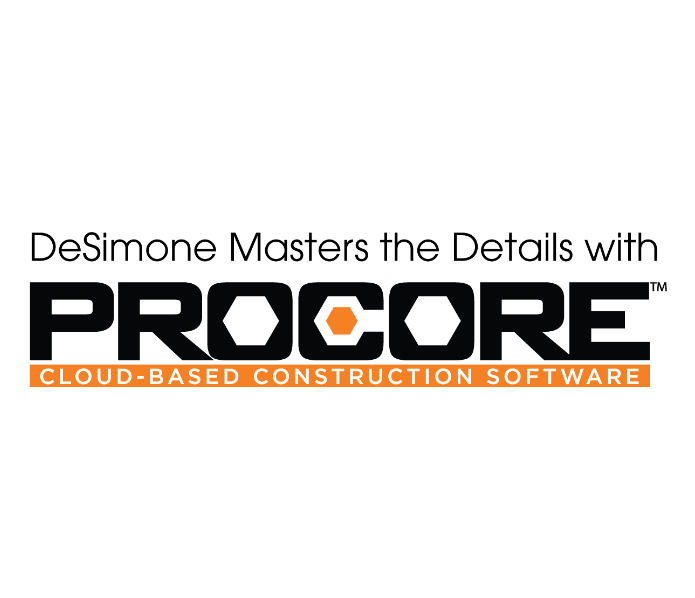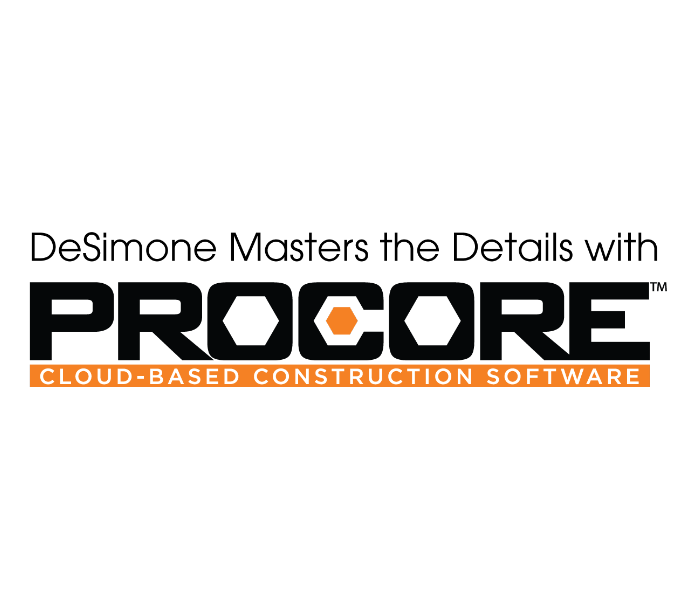 It's only fitting that DeSimone, the Masters of Every Detail in craftsmanship, invests in the Procore management tool to master the intricacies of the construction process. While Procore is primarily used by much larger companies, DeSimone credits the use of this leading construction management technology for significantly streamlining its processes and doubling its revenues over the past couple of years.
"Procore eliminated redundant data entry and took what used to require input into 10 different systems and put it into one," shares DeSimone Principle and President/CEO Anthony DeSimone. "It's a powerful tool for all those involved as, with log-in credentials, the project owners, professionals, contractors and subcontractors effectively have 24/7 online access to the project details," he adds. In addition to being a central place to store all information, including plans, specs, photos, contracts, commitments, submittals, change orders, schedules and more, it integrates and configures the business' applications, customer and partner data, and other workflow systems into one centralized platform.
Procore boasts of its ability to connect teams, streamline workflows, and consolidate solutions. For customers like DeSimone, it's a time and revenue lifeline. "First, the system has document templates and autofills all project details at the intake and bidding process, and throughout the construction and change management stages. It centralizes all owner related documents and approvals, manages commitments and punch lists with subcontractors, and provides engineers and architects with archived and real time data, while ensuring reference and use of only the most current, approved drawings," DeSimone shares.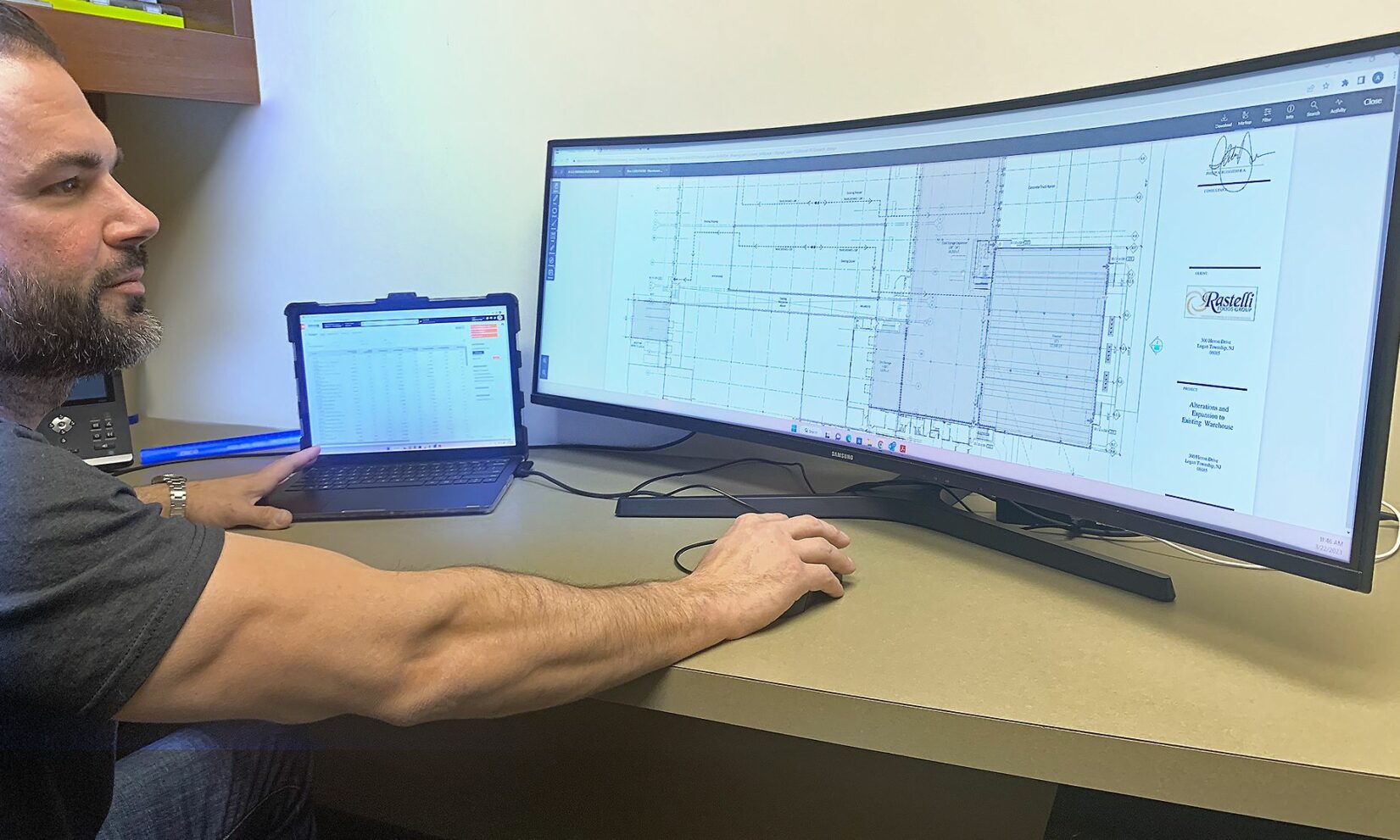 According to one of its recent blog post, Procore's platform provides teams access to data and actionable insights across solutions, giving them a more comprehensive view of project performance. Teams gain full visibility into updated project information so they can identify risks or areas of improvement in real time and course correct before it's too late. This enables them to make better decisions, reduce rework, and maximize profits.*
"Gone are the days of inadvertently working with wrong plans," Anthony notes. "It also frees our minds of all the inundating tasks and timelines by managing submittals and approvals, from the HVAC, to the electrician, to selecting tiles. No matter how small or how big the project, Procore keeps us organized and focused on our craftsmanship," he adds.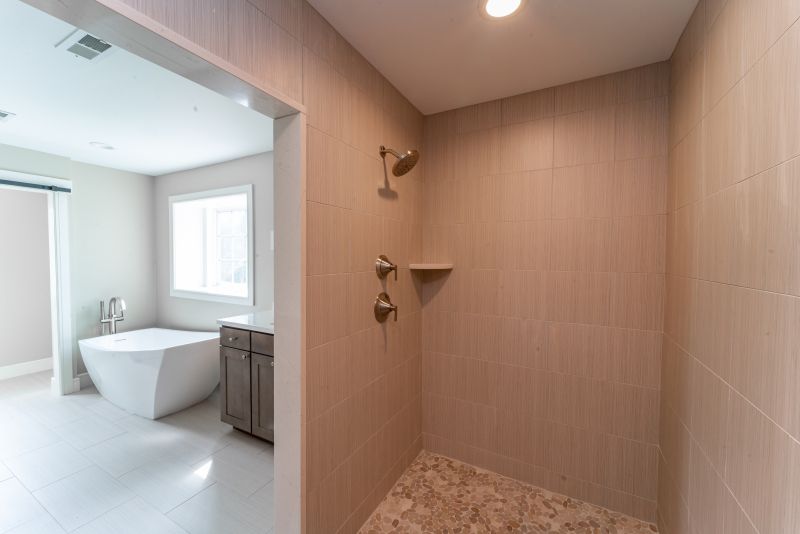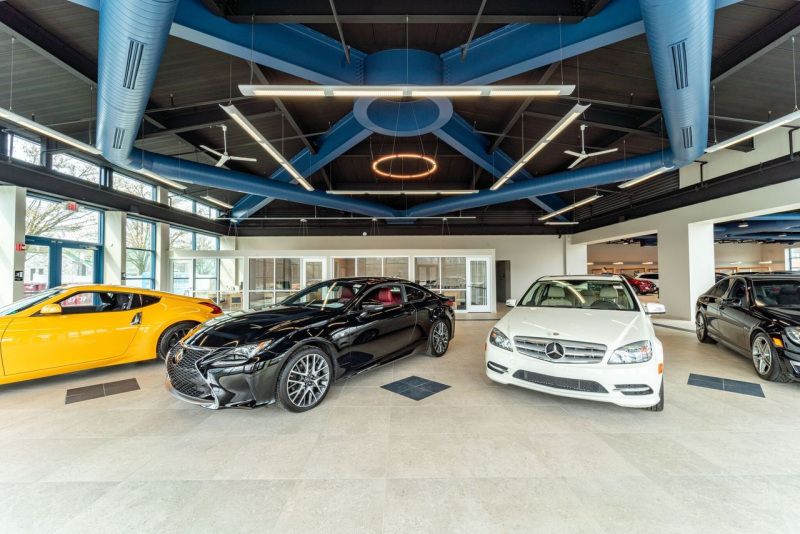 The Procore management tool is also scalable to the business' changing needs and adaptable to construction industry trends, making the investment even more valuable. "Technology is a big part of every business nowadays, so we're committed to having the best and using it to its fullest to benefit our clients," he concludes.