As we approach our 50th year in business, we've instituted this blog to share more about our company's history, people, purpose, and processes. So far, you've read about our Founder Dennis DeSimone and you've learned a bit more about me. This month, I'd like to introduce you to our partner, my father Albert DeSimone.
Al grew up in the same household in Gloucester County as his brother Dennis and also gained his passion and knowledge for construction from their dad. He joined Dennis in the family construction business a few years after its founding, working in the field to ensure the effective coordination of staff and subcontractors, and the accurate completion of its early residential projects.
Over DeSimone's first couple of decades, our residential construction projects grew in size and complexity. The company also began to get awarded commercial construction projects. One of our earliest was The Bank of Gloucester County building in Woodbury, NJ. As a Sr. Project Leader, Al was hands-on capturing the details in client meetings to ensure a full understanding of the project scope. He was hands-on in the field as well making sure the client's vision came to fruition.

When asked to describe Al as a brother and five-decade years business partner, my Uncle Dennis states that he could not have done it without Al and provides the following details:
He first notes Al's

rock-solid character

, his devotion and his commitment. "Al and I did not have one argument in almost 50 years. He's the best team player I could imagine, a man who gives

150

percent to what he puts his mind and soul to, and one who never takes a day off. Al is someone I could count on to always do his part in building our

compan

y's i

ntegrity

."

He also describes Al as a

rock-solid craftsman

. Dennis describes my dad as having "gifted hands" that he uses as a skilled c

raftsman

and c

arpenter

. "He's also an

a

uto

motive and

machinery g

enius,

a p

ainter

e

xtraordinaire

, and the b

est

caulker I have ever k

nown.

"

He highlights Al's extraordinary ability to build and maintain

rock-solid relationships

with clients, employees and subcontractors, and vendors. "Our customers consider it a pleasure to work with Al. He's trustworthy, reliable and dependable. He's always trying to perform the best quality work and looks out for the best interest of our trade partners, and he's respectful and fair with our vendors and material suppliers."

He also champions Al as a

rock-solid planner and problem solver

. "Al plans for and strives for the best quality results. Because of his thoroughness in planning and thinking through projects details, he's prepared when a problem arises and resolves the matter quickly."
Dennis concludes that Al's steadiness is his rock-solid super-power. "Al's secret weapon is his ability to be quiet as a mouse as he manages the details behind the scenes."
When I think of the role my dad has played in building our DeSimone family business, I think of the important role a foundation plays in the construction process. The Constructor describes a foundation as "the lowest part of the building or the civil structure that is in direct contact with the soil which transfers loads from the structure to the soil safely. A shallow foundation transfers the load to a stratum present in a shallow depth. The deep foundation transfers the load to a deeper depth below the ground surface. A tall building like a skyscraper or a building constructed on very weak soil requires deep foundation. If the constructed building has the plan to extend vertically in future, then a deep foundation must be suggested."
While he may be quiet, it's no secret the critical role Al has played in our company's foundation and continued growth. His relationships and interactions with our clients, architects, vendors, contractors, suppliers, and others are essential to each project's success. His construction expertise and detail-oriented craftsmanship strengthened our structure and made it possible for Dennis to transition from the field to the office, where he set up the systems and hired the staff to fuel our vertical growth. Not to take this analogy too far, when one considers that the main objectives of a foundation are: "to avoid dissimilar settlement, increase the firmness of the structure, distributing weight of the structure over a large area of the soil and to prevent any lateral movement of the structure," Al has been and continues to be that steadfast cornerstone for DeSimone, and the "behind-the-scenes" reason we're approaching 50 years of construction excellence.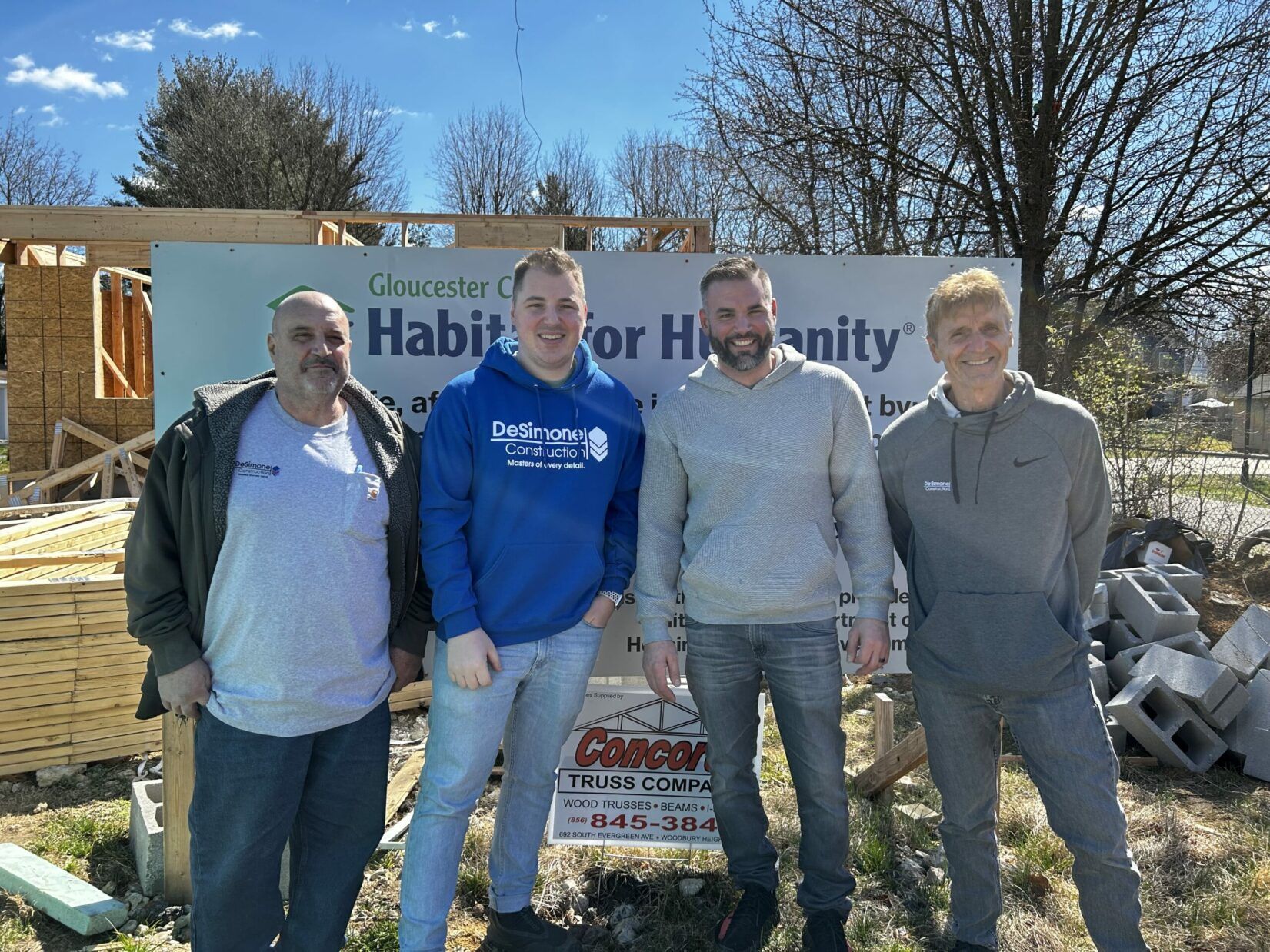 Some 47 years since starting with the family business, Al continues to enjoy his role as a Sr. Project Leader, meeting with clients and overseeing our day-to-day field activities. He recently started his succession planning process and considers preparing for retirement. But —like Dennis — whenever that time comes, I'm hopeful he'll stay involved with the company in some significant fashion.
Thank you, Al, for the role you play everyday to keep DeSimone's foundation deep and strong.