Invented in the 60s, the sport of Pickleball has soared in popularity these past few years. Described as an easy-to-learn, family-friendly game that combines tennis, badminton, and ping pong, it's typically played on outdoor courts. But, as colder temps head our way, die-hard fans will be searching for indoor options.
In Demand In All Seasons
The sport's appeal has led to an increased demand for dedicated courts and indoor facilities for year-round play. The construction industry is embracing the craze and new indoor facilities are popping up. In addition to addressing the demand, these facilities alleviate the neighborhood tennis court takeovers and the occasional noise complaints that follow.
Brand New Indoor Pickleball Facility
DeSimone got in the game this year with the construction of a Pickle Juice facility in Ventnor Heights, NJ. The 17,316 square-foot indoor pickleball facility opened this month with courts to satisfy beginner, intermediate, and advanced players alike. Founded by avid Pickleball player Lisa Brody, who'd often tell her family she was off to "play pickle and grab a juice" when heading out to her matches. Once the idea for the business came to mind, the name Pickle Juice seemed like the perfect fit for the facility she now co-owns.
Fitting in the Fit-Out Trends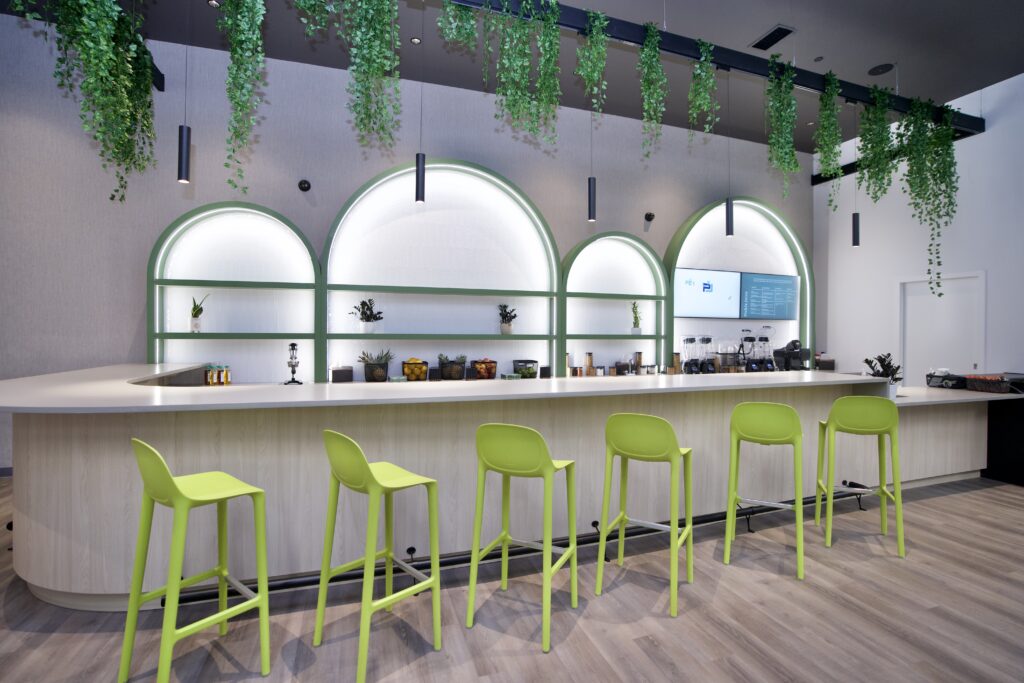 The outfitted space, located in Ventnor Plaza on Wellington Avenue between the Acme grocery store and Auto Zone, brings needed life to the shopping center. The climate-controlled building holds five Pro-Cushion® courts that are regulation size (20ft W x 44ft L). In addition to housing a pro shop, lounge, and state-of-the-art locker rooms, the facility's sleek design has vibrant splashes of green color, touches of greenery that bring the outdoors in, and fun neon signage to brighten the space. With the full-service juice bar onsite, players can enjoy healthy handcrafted drinks, juices, and smoothie bowls before or after their court times.
Details and Specifications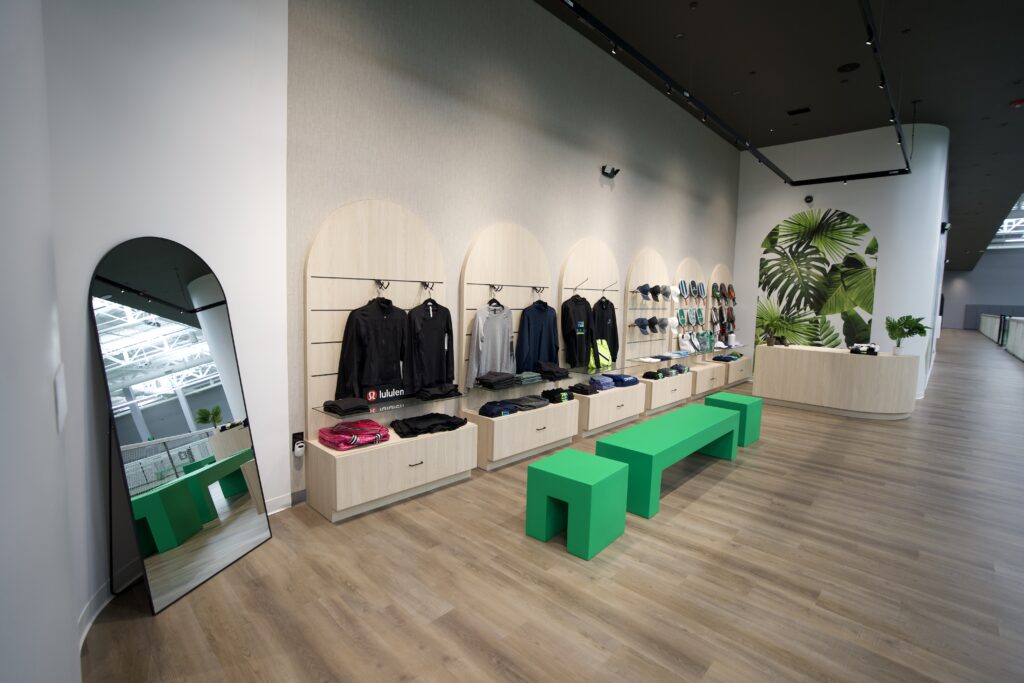 In addition to ensuring regulation dimensions and proper layout, Pickleball courts require specific surface materials like the Pro-Cushion® acrylic coating system that provides shock absorbance making it easier on joints while offering a consistent, level surface for safe play. Pickle Juice is open from 7 a.m. to 10 p.m., which means adequate facility lighting is essential for those nighttime games.
Another Pickle Juice Location on the Way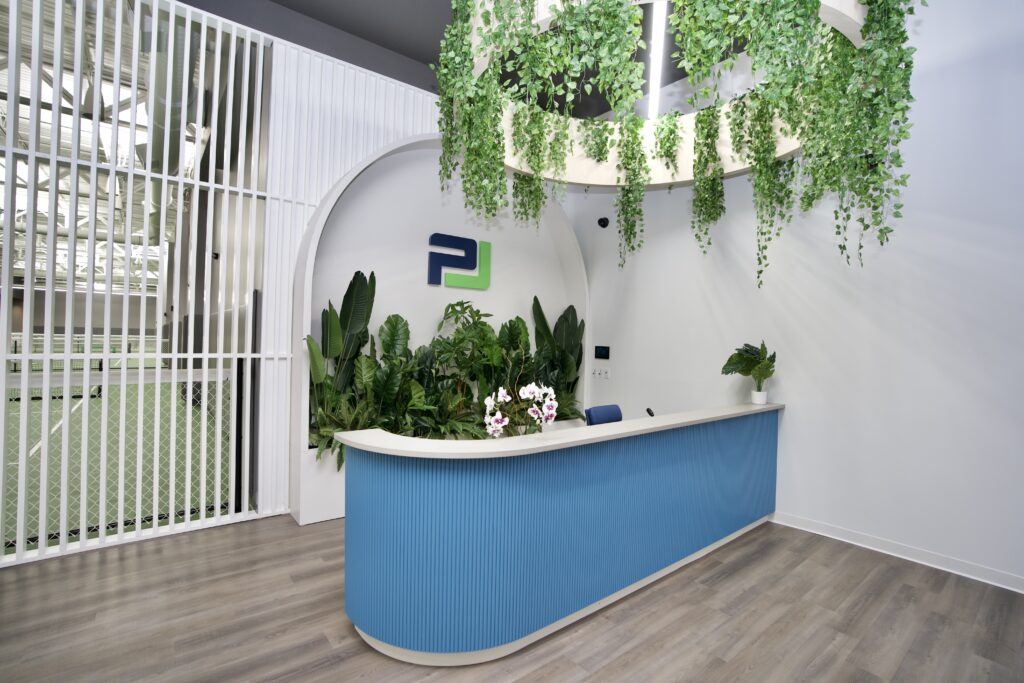 As demand for year-round Pickleball play continues to grow, Pickle Juice has plans to open several more indoor facilities. DeSimone is finalizing plans for a 13,660-square-foot facility that will house four courts in a Black Horse Pike shopping center in Blackwood, NJ, which is expected to open in 2024.
Benefits Beyond Fitness
This new construction trend brings benefits beyond fitness. A business that promotes health, wellness, and socialization is a welcome addition to any community. The construction of Pickleball facilities can stimulate local economies by attracting visitors that support surrounding businesses, and these revenue possibilities expand when these facilities host tournaments. A boost for the retail and construction industry is the ability to revitalize empty storefronts and mall spaces. Repurposing and bringing new businesses to life through these future sports facility construction projects sounds like a win-win proposition.