In an earlier blog, our founder Dennis explained that DeSimone built its brand, known for quality and customer satisfaction, by creating a consistent customer experience. This process starts with the company's leaders (Project Managers) meeting with every client, and it includes its entire office and field teams being attentive to every detail throughout the design to construction completion process.
Last month, I introduced you to our Office team who build and scale our growth by keeping our projects on track. Now, I'd like you to meet our Field team leaders who ensure the successful construction of your dream projects. These include our Project Supervisors, who collectively boast more than 120 years of construction management experience.
Project Supervisors: Superintendents & Site Foremen in One
In some construction companies, the roles of construction superintendents and site foremen are assigned to different field management members. A construction superintendent typically oversees multiple projects, ensuring the timely execution of plans and specifications; while the site foreman manages the day-to-day operations, including coordinating subcontractors' activities. At DeSimone, we streamline the reporting process by combining these two roles into one and are blessed to have five stellar leaders serving as our Project Supervisors. You've already met Al DeSimone, so allow me to introduce the others.
Ed Saunders, Project Supervisor and Quality Control Officer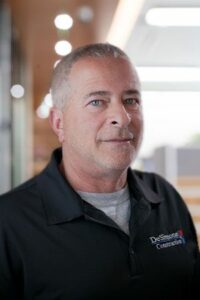 With 31 years of construction industry experience, an eye for detail, and a strong carpentry and construction management background, Ed's insight is sought and respected by clients, professionals and peers alike. While working directly with architects, designers, and clients, and with a thorough understanding of the project scope of work, plans, specs, and submittals, Ed coordinates the scheduling of tradesmen, labor, inspections, and material deliveries. Ed's management style always places the client's interest at the forefront. As clients sometimes make changes to the project scope of work, Ed initiates the Administrative Change Order processes.
Ed is OSHA 30hr Certified and keeps an ever-watchful eye on safety first. He implements and enforces safety protocols, conducts safety inspections, and provides staff training. As Quality Control Officer, Ed also ensures our construction work meets required standards and specifications, and monitors to ensure we remain deficient-free.
John Pinto, Project Supervisor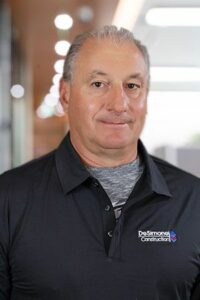 John Pinto joined the DeSimone team in 2017. As a Project Supervisor, John oversees the construction of the company's residential and commercial projects. He is admired for his infectious personality and respected by coworkers, clients, subcontractors, and partners for his extensive experience in the construction trades.
Before joining DeSimone, John was employed for 16 years as a Field Supervisor and Project Manager for Kelly Electric.
Anthony Chern, Project Supervisor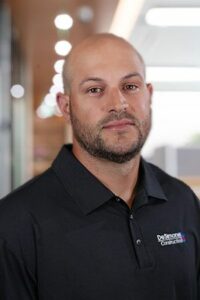 Anthony Chern joined the DeSimone team in 2017. As a Project Supervisor, Anthony manages the company's projects by working directly with architects, designers, and clients. With 20 years of construction industry and management experience, he has a great eye for detail and an extensive carpentry background.
Before joining DeSimone, Anthony spent several years as a Union carpenter, where he developed a wide knowledge of commercial and residential projects. He is well-versed in project management methodologies, risk management, and blueprint designs. Anthony has a knack for setting deadlines and objectives with assurance of proper execution, collaborating with other department leaders to develop projects, and successfully implementing the company's strategy, responsibilities, services, and deliverables. He is also OSHA-30 certified.
Jesse Gibbons, Project Supervisor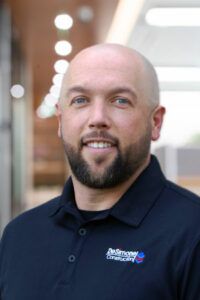 Jesse Gibbons, a seasoned construction professional, possesses expertise in project management and client relations. With years of experience as a Superintendent and Project Manager in San Francisco and Los Angeles, Jesse has successfully overseen high-profile projects, including Home Depot, Walmart, and Dave and Busters locations.
Joining DeSimone in 2022 as a Supervisor, Jesse specializes in fit-out projects and tentative improvements, demonstrating his attention to detail and commitment to client satisfaction. He excels in building strong client relationships, understanding their needs, and ensuring project success. Jesse's proactive leadership style and ability to anticipate challenges make him a valuable asset in driving projects forward. With his comprehensive skill set and client-centric approach, Jesse Gibbons consistently delivers exceptional results, fostering long-term partnerships and driving success for DeSimone.
Technology Supports the Dream Team
We've not only invested in the best people but also in the best tools to ensure the success of every project we're entrusted to complete. As you can imagine, with all of the project activities that need to be coordinated between the office and field staff, ensuring timely and accurate information exchange can be overwhelming. In 2016, we invested in Procore, cloud-based construction software. This leading construction management technology facilitates our project coordination, resource allocation, problem-solving, change management, reporting and documentation, and a host of other communication needs that are vital to our success.
Procore keeps our Field team and Office team working seamlessly on our customers' dream projects. With the ability to access plans, specs, photos, contracts, commitments, submittals, change orders, schedules, and other workflow systems in one centralized place from any desktop or handheld device, we eliminate redundancies, create efficiencies, and enhance productivity. This continual collaboration and effective communication between our Field and Office teams helps us master the details and exceed our customers' expectations.