In our first issue, I discussed our company's history. In this issue, I'd like to share more about our founder, my uncle Dennis DeSimone… and tell a bit more of his story.
Family Business Founder
While my grandfather informally started us on our construction journey, it was my uncle Dennis DeSimone who started the family business by forming DeSimone in 1974. He may not have known it then, but he was joining the ranks of employers that produce the majority of the world's wealth and provide competitive values that result in more than profits for those they touch. As noted by Family Enterprise USA, more than 90% of family-owned businesses "feel that what sets them apart from non-family firms is a long-term investment philosophy, commitment to employees and suppliers, and contributions to their communities." Our family-business founder embodies these traits.
From Biology Major to Construction Master
My grandparents came separately from Italy, met and married in Camden, and raised their children in the Colonial Manor community of West Deptford. Our family has resided in Gloucester County since. After attending West Deptford High School, my dad and my uncle took different routes but both eventually landed in our family business. Dennis left South Jersey to attend Delaware Valley College (now Delaware Valley University), where he graduated with a Bachelor of Science degree in Biology. Returning to South Jersey meant returning to the work that brought him pleasure in his youth, and DeSimone was born.
Since its founding, Dennis has endeavored to keep DeSimone connected to our community by being an active member of local business associations and an avid supporter of neighboring nonprofits. He leads by example and gives of his time and resources to his alumni association at Delaware Valley University, and was recently recognized as its Science Department Alumni of the Year.
Dennis served as President of the Board of New Point Behavioral Health for 15 years before the organization merged with the former Robin's Nest to form the new organization, Acenda Integrated Health. Dennis continues to serve on Acenda's Board of Trustees. You can learn more about his connection with and contributions to this organization in this article. Dennis served on the Board of Directors for The Bank (now Fulton Bank) for 28 years. For the past three years, he's also been serving on the Finance Committee of Holy Angels Church.
Over the first few decades of the company's history, he balanced his devotion as a husband, father, uncle, and friend with his professional pursuits as a craftsman and businessman.
He and my father grew the company to become a choice residential and commercial renovations and construction firm through building trust relationships.
Developing the DeSimone Brand
In 2014, the company invested in marketing research to determine its differentiator and properly position it in the industry. The findings, primarily from the testimonies of clients, indicated that our "attention to detail" is the factor that makes DeSimone unique. Clients know how much the company cares about what it does. "People come back to us because they trust us — it's part of who we are. We do things with passion and care. We built the business on trust. Our clients know that what we say is what it is," Dennis recently noted. So, as master craftsman and with a customer-focused approach to construction, it was fitting that he adopted the "Masters of Every Detail" tagline for our company.
An article in Contractor Magazine notes that "customers don't always choose a brand or company because they sell a great product or charge the lowest prices. Creating a truly consistent customer experience is the best way to reliably keep customers coming back time and time again independent of price or brand." By doing just that, and following the precedent Dennis set of meeting with every client and being attentive to every detail, DeSimone enjoys a solid reputation for quality work and customer satisfaction.
While some consider DeSimone to be expensive, our experience and attention to detail adds value to every project, which often saves clients money in the end. For example, some construction companies may provide a two-page proposal that lacks accurate information about the project scope. We'll spend countless hours developing a precise budget package with a level of detail that considers all project tasks. Our proposal may end up being 80 pages because it correctly covers the entire project scope, as we build the project on paper before we build it in real life. In reality, our attention to detail truly represents value to our customers.
A Smooth and Successful Succession Plan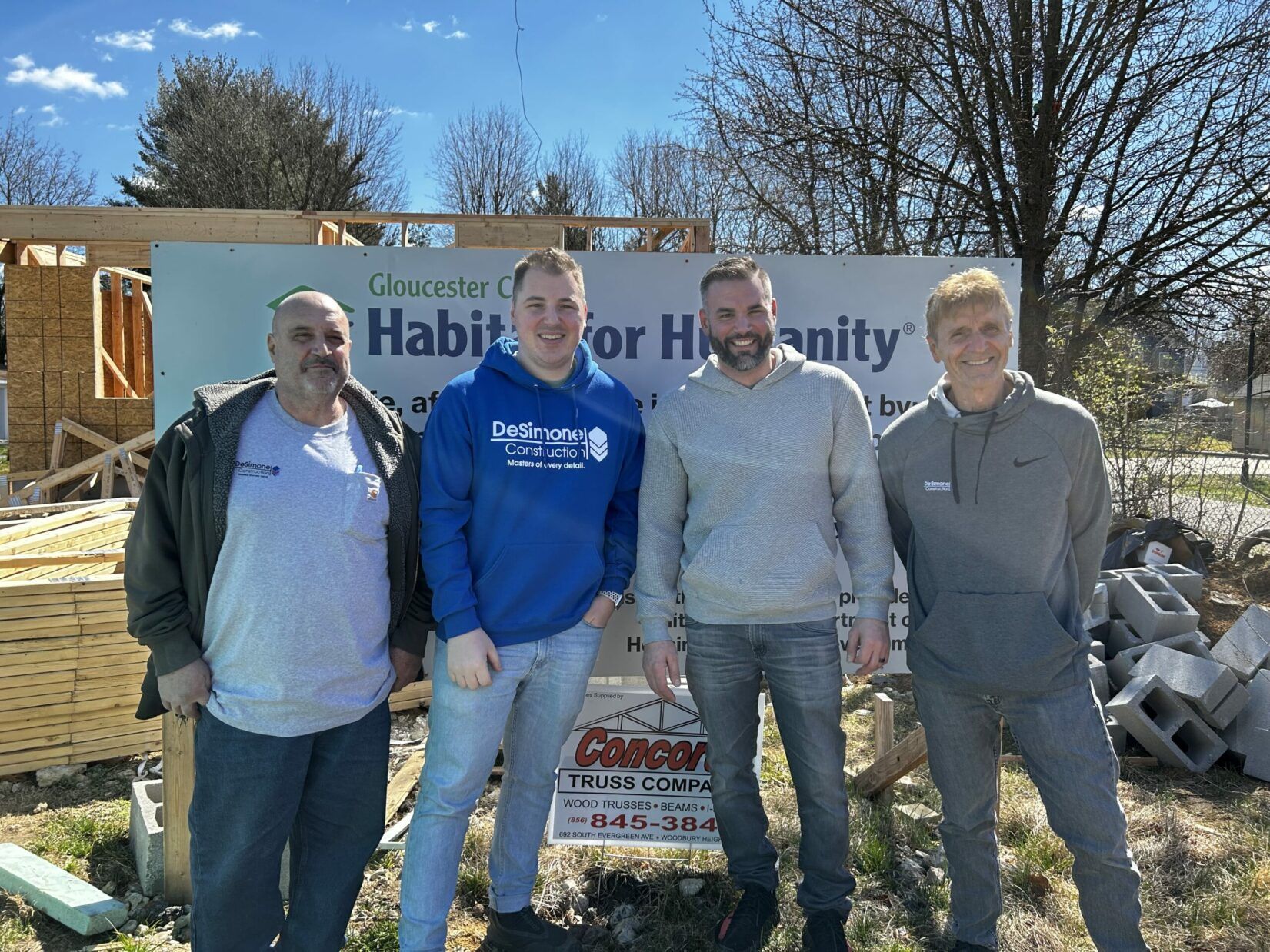 Just as he founded and built our family business on trust and excellence, Dennis thoughtfully charted a succession plan to ensure the company's continued growth. Since joining the company in 2016, I've worked alongside Dennis and my dad as company Principals/Project Managers. While Dennis transitioned the leadership role, he continues to apply his care, knowledge, and experience to support our clients here in New Jersey and Pennsylvania, while incrementally leading the expanse of our company in Florida.
It's an honor to step into the leadership role at DeSimone. My uncle Dennis and my dad Al laid a strong foundation using a plan that I can build on. As we approach our 50th anniversary in 2024 and look forward to relocating our offices to Glassboro, the outlook is bright for DeSimone. As our company continues to walk in a trusting relationship with our clients, partners, and the community, we look forward to keeping the family-owned business thriving for the next generation of leaders.