Timeline Stories
---
Posted in: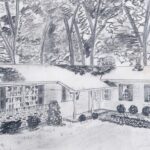 Dennis founded DeSimone in 1974, primary as a carpentry business. He worked in the field along with other contractors, completing rough carpentry and finished work projects, through 1982.
Read More....
---
Posted in: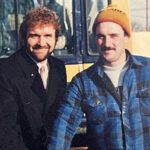 His brother Albert joined the business in 1976, also performing carpentry work, primarily in the residential space.
Read More....
---
Posted in: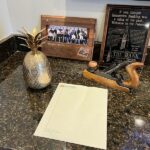 Significant to DeSimone's roots: The company's original pineapple logo and "The Hospitality Company" tagline reflects its roots in residential construction. For two decades, this brass pineapple greeted clients visiting the office. The wood plane speaks…
Read More....
---
Posted in: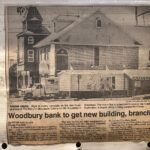 DeSimone's team was featured in this Gloucester County Times issue, featuring the construction of The Bank of Gloucester County's new branch in Woodbury.
Read More....
---
Posted in: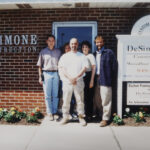 When Dennis (pictured next to the sign) transitioned from the field to the office to complete the bidding process, managing projects, and overseeing the office staff, DeSimone had 15 full time carpenters executing on projects.…
Read More....
---
Posted in:
DeSimone received extensive exposure through a multi-page feature article in this South and Central Jersey edition of Builder/Architect.
Read More....
---
Posted in:
Dennis' daughter Patience worked for the family business doing estimating for approximately seven years. He recalls her integral role in establishing the company's foundation and culture. Patience would have likely still been with the family…
Read More....
---
Posted in: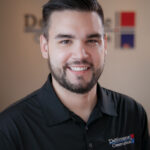 Albert's son Anthony, to whom Dennis transitioned the leadership role of the company in 2019, joined his father and uncle as a Project Manager in 2012. With his passion for construction and advanced knowledge…
Read More....
---
Posted in: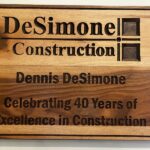 In 2014, DeSimone marked its 40th year of business. The company hosted a party to celebrate this milestone with its employees, clients and partners.
Read More....
---
Posted in: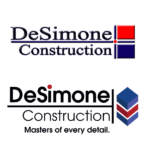 After extensive research, the company rebranded and adopted its signature tagline.
Read More....
---